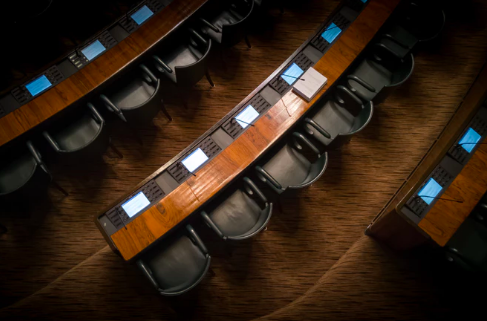 Last week, when questioned about the lack of representation of women in parliament, Leader of the Opposition Philip "Brave" Davis said 30 to 40 percent of the Progressive Liberal Party's 2022 slate of candidates will be women. He noted the best proportion could be higher, but it depends on who makes themselves available. Both the Progressive Liberal Party and the Free National Movement both had outrageously low numbers of female candidates in the 2017 general election. It is clear political parties in The Bahamas are not paying enough attention to issues of gender, how they contribute to them, or the ways they can bring transformation.
Public sentiment about political quotas has been negative over the past few years. The topic draws commentary from people who are not only annoyed by conversations about gender equality, but do not understand how quotas work. Political quotas are not about arbitrarily putting women in seats. They are about creating environments in which women have the opportunity to receive the necessary training, education and experience, present themselves as candidates, receive party and public support to run for winnable seats and represent their constituencies well. Quotas encourage political parties to make adjustments that result in increased access for women. If every political party has to ensure 30 percent of its slate is women, they will have to invest in better recruitment and training practices because they want to win. Their wins are inextricably tied to the performance of individual candidates and women should be included.
It is important to dispel the most widespread myth about political quotas. We do not advocate for a political quota only to see a high number of women candidates in a general election. We want great representation. Our support will go to exceptional candidates who show understanding of issues of national concern, critical thinking skills, ability to develop solutions and other characteristics and relationships that ensure they will be effective (such as the full support of the political party and its leadership). Today, we are not convinced candidates with the greatest potential truly have access.
Can they engage in the process to become candidates? Do they have the support they need, especially if they are not already well-known? How can they compete with people who embody what so many believe a leader to be, just by being men?
Women, feminists and women's rights advocates want true representation and are as concerned about the quality of candidates as everyone else, if not more. We have seen what appointing a woman just because she is a woman can do. We want excellent candidates. A political quota would help us to ensure such candidates are able to participate and not blocked because it is more politically expedient to run someone who is more readily seen as capable because he is a man. We have to intentionally make space for women and, by doing so, change the way we see women, leadership and women in positions of leadership.
In some countries, there are political parties that have instituted quotas. Voluntary quotas have been adopted by political parties in Argentina, Australia, Botswana, Canada, Germany, Kenya and Malta among others. If the Progressive Liberal Party is serious about ensuring women are given equal opportunity to participate in frontline politics by responding by the inequalities in systems and practices, it has the opportunity to set a precedent. It can be the first political party in The Bahamas to reserve a proportion of its slate for women and develop a process for recruitment, training and campaign management that accounts for gender relations. This needs to happen and it is imperative it is not a one-time deal, but is embedded in the party's constitution, pushing others to do the same. The political quota is not the only need, but will prompt the systemic changes we need in order to move toward gender equality more broadly and proper representation in frontline politics in particular.
When we begin to see women as leaders and as effective representatives, we will no longer need a political quota. For now, it can only help us to move further along with people in parliament who look like us, live like us, understand us and can advocate for our specific needs as a constituency.
Published by The Tribune on June 12, 2019.
https://aliciaawallace.com/wp-content/uploads/2019/06/Screen-Shot-2019-07-23-at-9.35.12-PM.png
360
487
Alicia
https://aliciaawallace.com/wp-content/uploads/2021/02/alicia-logo.jpg
Alicia
2019-06-12 19:52:25
2019-07-24 01:36:35
Bring On Political Quotas