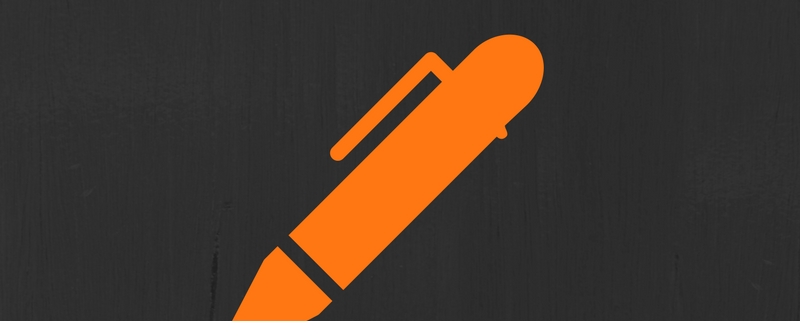 Published in Culture Clash — a biweekly column in The Tribune — on April 5, 2017
According to reports from the Parliamentary Registration Department, 141,698 people had registered to vote as at March 20 for the 2017 general election .
Voter registration has been remarkably slow, and attention was first drawn to it in the last quarter of 2016.
On November 16, it was reported that only 57,000 people were registered to vote compared to 134,000 at the same point in 2011 before the last election.
Voter registration is expected to increase given the announcement that Parliament will be dissolved on April 10, ending voter registration for the 2017 general election. More than 30,000 people would need to register to vote before Tuesday to meet the 2012 voter registration count of 172,128.
For many years, we have boasted about high voter participation in general elections in the Bahamas. In the 2012 general election, 91.2 per cent of registered voters participated. In the general elections of 2007 and 2002, we saw 92.08 per cent and 90.18 per cent of registered voters cast ballots. While 90 per cent is quite high, it is important to note that these numbers are based on the number of people registered to vote; not the number of people eligible to vote.
It is unfortunate that our system puts the onus on the citizen to opt-in to the exercise, forcing Bahamians to gather documents, stand in long lines, complete forms, and sometimes return multiple times, all to ensure that they are able to vote in this country. The voter registration process is a barrier to participation. Perhaps it is a part of the reason for low voter registration, especially when so many people remain unconvinced by any political party or candidate.
When the numbers were revealed in November, showing that less than 50 per cent of those that registered by November in 2011 registered by 2016, we all knew it was a cause for concern. Everyone asked the same question. Why?
We see ourselves as enthusiastic participants in general elections. We show up en masse for rallies. We dress in party colours. We assume party affiliation based on the colours other people wear. We argue passionately about our political persuasions. Many of us are longtime swing voters, unattached to any party. No matter what, we are generally excited to vote. After five years or – worse – ten years of a particular administration, we are ready to make the switch. We have a long list of grievances with the current administration, and we know they need to be taught a lesson.
For that reason, we vote them out. We rarely vote a new administration in. More often than not, we vote an administration – a political party – out.
This time, people are a combination of angry, disappointed, dissatisfied and confused. Not to be mistaken for apathy, what Bahamians seem to be feeling now is a sense of hopelessness. We see no saviours. No political party even appears to have it all together, able to present a plan it is prepared to act on. From leadership feuds to overall track records, no political party has been able to gain the trust of the people. In 2017, most of us have no one to vote for. Even so, many Bahamian are committed to voting the current administration out, whatever it takes.
This is not exciting. This is not positive. This is not the kind of election season we know and love. It does not make us want to stand in long lines to register to vote. Still, it is what we need to do. We need to seriously consider the options, based on candidate, party leadership, plans of action, track records, and voting history in Parliament on issues of interest to us.
In February, Out Da Box launched what has been deemed the "spoil-the-ballot" campaign – part of a larger movement to build people power through increased civic engagement. I have worked with Dr Nicolette Bethel and Dr Ian Strachan for months to build this movement, now primarily focused on encouraging Bahamians to participate in the general election exercise. We do not want our fellow Bahamians to believe they must choose the lesser of the evils or sit it out.
Our commitment to building people power and creating a space for greater civic engagement is not temporary, nor is it limited to the upcoming election. We see this campaign as a step toward a stronger spirit of activism and the beginning of a sustained conversation about electoral reform.
The short term goal of Out Da Box is get eligible Bahamian citizens to register to vote, then go to the polls to cast ballots. We present the option to spoil the ballot as an alternative to staying home or voting against one's conscience. This campaign is building democracy and expanding the options of the Bahamian people through a national conversation about something that has always existed and never been publicly discussed – the ability to choose none.
Every Bahamian deserves the right to choose, whether that choice is one or none. Unfortunately, anyone who does not register to vote gives up the right choose on election day. After Parliament has dissolved, the option to vote will no longer be available to those who have not registered. It is important to give yourself the option by registering to vote before Tuesday, April 11. The lines are likely to be long and the process probably won't be the most pleasant experience of the day, but your right as a citizen of this country is worth the time and effort.
Remember this: even if you do not support a political party or candidate, you can show up on election day. You can spoil your ballot. Some people are thinking about opting out in protest, as a sign of dissatisfaction, but that cannot be quantified. Spoiled ballots will be counted, and we will all be able to see how many Bahamians did not endorse a party or candidate.
If you support a party or candidate in your constituency, let your ballot reflect that. If you are committed to voting against a particular party, let your ballot reflect that. If you refuse to choose from the options put before you, let your ballot reflect that. Be clear about your position. Let it be counted. Let there be no mistake, no assumption and no confusion. Let your voice be heard. Bahamian democracy needs you.
Voter registration stations remain open up to and including Monday at 9pm. For those already registered, voter's cards are now available at several locations including Thomas A Robinson National Stadium, Remnant Tabernacle Church and St. George's Anglican Church. Call the Parliamentary Registration Department at 397-2000 to find out where you need to go to collect yours before all cards are relocated to the Department on Farrington Road.
https://aliciaawallace.com/wp-content/uploads/2017/04/REGISTER.png
800
800
Alicia
https://aliciaawallace.com/wp-content/uploads/2021/02/alicia-logo.jpg
Alicia
2017-04-07 03:49:17
2017-04-29 04:07:01
Culture Clash: Last Call for Voter Registration