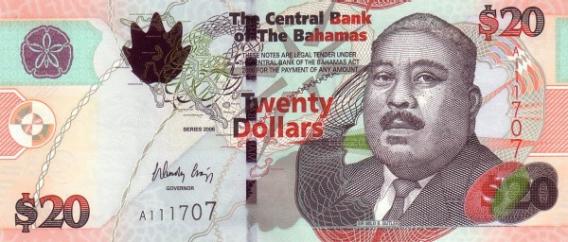 We, the Bahamian people, are frequent victims of the bait and switch. Parties in opposition agree with us, promise to represent our positions, then forget about us once they have consent to govern on our behalf.
They repeatedly fail to show their understanding of the duties we've entrusted them to carry out. Good intentions, wherever they existed, seem to fly out the window as they face off with their opposition and each other, figuring out how to make the most of their sudden privilege.
Do we reap the benefits of their arrangements, or are they purely personal? How can the perks of life as a Member of Parliament trickle down to constituents in need?
What should we be thinking about now, particularly as salary increase for Members of Parliament continues to dominate national dialogue.
The Member of Parliament: Who, What, and How?
The Member of Parliament is the presence and the voice of the people. The vote of the MP is a reflection of the constituency's position on the issue. The MP is committed to amplifying the voices of their constituents after actively listening to and understanding them. The MP is accessible to constituents. There is an office, staffed and open during reasonable hours that are made known to the public. There are phone numbers and email addresses that work and messages are answered in a timely fashion. The MP is in the constituency on a regular basis and not only knows the needs, but addresses them without being asked by dozens, scores, or hundreds of people, or being shamed on social media. The MP sees to it road repairs are done, tree branches on power lines are moved and people are connected with organisations and individuals who can help meet their needs.
The MP meets with constituency members on a regular basis. The MP reports on proceedings in Parliament, provides information on bills being debated, updates members on participation in regional and national events, welcomes feedback, answers questions and considers constituents' points of view before arriving at a position. Constituents are the first priority of the MP, never eclipsed by personal desires or party pressure. The MP knows the salary and expectations of the position before running for or accepting it and is prepared for that reality for the duration of the term.
What we got for our votes
Do we have MPs who know why they have a seat, remember who gave it to them and treat their constituents like their employers? Is there a way to assess MP performance? Are we, as Bahamian citizens, voters and employers, working together to access and keep record of MP positions on issues and contributions to debates?
The current administration campaigned heavily on accountability and transparency, but we have yet to see it develop systems that align with those concepts. In fact, it looks a lot like their version of accountability and transparency are only retrospective. They are more interested in exposing and punishing the previous administration, giving the nation a series of spectacles.
It is as though current MPs intend to ride out this term the same way the rode out the last one — pointing fingers and hoping to be seen as the lesser of the evils because they think we have no other choice. Are we prepared to let them think that? Do we want to give our votes to (members of) the party that does the least damage simply by doing the absolute minimum? Are we ready to demand true governance and evidence of the accountability and transparency they claimed to value throughout their campaign?
What is good governance?
In May 2017, the Bahamian people ousted the PLP and defaulted to the FNM with the expectation of receiving good governance. Good governance is accountable and transparent, but also responsive, inclusive and participatory. We know accountability is responsibility for decisions and their consequences as well as reporting on and explaining them to the people.
We understand transparency is the ability to see the decision-making process and being able to see the information and consultative activity that led to the chosen action. This administration has not brought us either of these things with reference to its own actions. It has spent months looking back, working to convince us we did that right thing in May, and they are not the worst option.
Have we heard anything about the decisions being made in Parliament? Has any MP invited constituents to discuss bills or policies under consideration? Where decisions have already been made, have we been shown the receipts? Can we see how and why our representatives, our employees, acted as they did? Do we have accountability and transparency?
Can we justify a pay increase?
As employers, we are no clearer on the activities of our MPs today than we were in April. They are not responding to our needs, including us in the decision-making process or encouraging us to participate by making information accessible, conducting polls or surveys or looking to us for recommendations.
Accountability and transparency are still just words being thrown around, stripped of meaning and purpose. How, in this state, can the Prime Minister even hint at increased salaries for MPs? There is no need to get into what has already been pointed out, including the fact MPs hold other paying jobs and many Bahamians have lost their jobs in recent months. More to the point and in keeping with the theme of accountability and transparency, why should we increase pay for MPs when we don't even know what they are doing? We do not receive reports. We are not invited to give performance evaluations.
We depend on the media to clue us in to what is happening in the country and, more specifically, in Parliament. We do not receive regular communication from our employees, but we are expected to pay them more. For what? Even better, with what? Where is the money supposed to come from? Would this be part of a larger exercise to address the plight of most Bahamian people in the labour force? Is this administration ready to talk about a living wage?
A few things must be made clear. Compensation must be commensurate with performance. The Bahamian people need to observe and participate in monitoring and evaluation. There must be a recall system. Sitting MPs should not be responsible for deciding on their own salaries. To go further, perhaps any raise in salary should come into effect at the start of the next term — in 2022. Until we truly have good governance — accountability, transparency, responsiveness, inclusivity and participation — we must reject all requests for salary increases. Let's not forget who is really in charge here. It's the Bahamian people who would have to pay. Can we afford it?
Published in Culture Clash — a weekly column in The Tribune — on November 15, 2017
https://aliciaawallace.com/wp-content/uploads/2018/01/20.jpg
242
568
Alicia
https://aliciaawallace.com/wp-content/uploads/2021/02/alicia-logo.jpg
Alicia
2017-11-17 17:56:04
2018-01-04 18:03:47
Culture Clash: Mps, Prove Your Worth Before Even Thinking About A Pay Rise