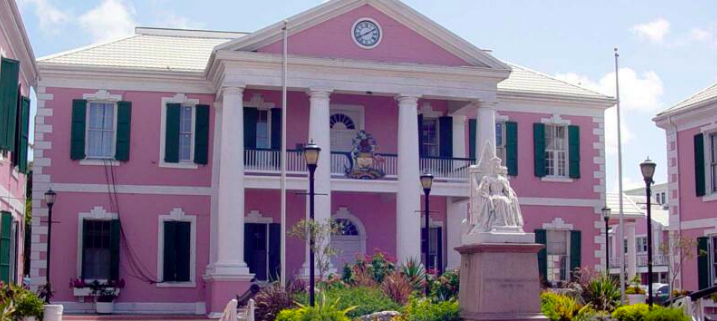 Published in Culture Clash — a weekly column in The Tribune — on October 13, 2017
Everyone is talking about leadership. While people battle for top positions in households, corporations, and countries we redefine and re-conceptualize leadership in response to community needs, mindset changes and shifts in power dynamics.
Quotes on leadership are endless. They say great leaders take less credit and more blame, lead from the back and lead with the heart. Leaders have the responsibility to turn a vision into a reality by uniting people with a common purpose and empowering them to act in ways that make transformation possible. For every vision, leadership is required to have and practise a rare combination of characteristics and skills, from emotional intelligence and influence to willingness and ability to serve.
Joanne Ciulla said: "Leadership is not a person or a position. It is a complex moral relationship between people, based on trust, obligation, commitment, emotion, and a shared vision of the good."
There was a time when supervision was seen as leadership, but there is a distinct difference. Supervisors give orders and ensure they are followed while leaders are involved in the process, and work to ensure others are also included in decision-making. Leaders are not obsessed with concepts of seniority or hierarchy. They are focused on the realization of a vision. They primarily concern themselves with the daily work of influencing others to give the greatest amount of effort possible to achieve a shared goal.
Today, leadership is contingent upon relationships built on trust and common ground. People are not interested in being led by anyone who shares nothing with them. There must be synergy. Have we come from the same place? Do we have the same values? Do we share a vision? People do not want to work with anyone who is set apart from them. We want to be able to talk to leadership and have confidence that they understand our experiences, capability, and needs. We want to know they are prepared to lead, and for the right reasons.
During election season, we have conversations about party leadership every day. We share ideas about party decisions and how we think they were made. In many of these cases, we excuse weak leadership choices with statements like, "No one else can do it." No one rallied behind the FNM leadership team on its own merit, but as an alternative to an option they considered relatively worse for whatever reasons.
We settle for leaders we considered seasoned, based only on the fact they held the position before, refusing to address the problems with their methods and performance because we do not want to take the risk on a new person.
In some cases, the decision is made by the wrong people, too few people or compromised people. This is the root of the upset with the PLP leadership race where the voices of the average Bahamian citizen were not heard, and did not appear to matter. In some cases, leadership is relinquished and it is, most often, too late. Only time will tell what will happen with the stagnant, silent DNA which must now adjust to the resignation of its leader.
The FNM, PLP, and DNA all had — and continue to have — leadership issues. Why? Where do these issues come from? How can they be resolved? What needs to happen for political parties in The Bahamas to have better leadership teams? How can Bahamians get the representation we deserve?
We need to take a look at the motivation of leaders and potential leaders. Do they like to compete? Do they think they have all the answers? Do they like being in charge? Do they want to be well-known? Are they trying to get rich? Are they continuing a family legacy?
Do they see a gap and how to fill it? Do they want to serve? Do they share the vision and have the ability to encourage and motivate the community? Are they influencers?
Every person interested in leadership is not interested in community. They do not always want to work with others, or develop and maintain inclusive processes. They often want to undo or undermine the work of the previous leader. They may want to make their own mark. While leadership should be an act of servitude and evidence of commitment to a common goal, it is often used as a stepping stone to something else. Some people try to use it to build reputations, gain access to resources, expand networks, and increase income. While these can be benefits of leadership, self-aggrandizement should not be a primary motivator. A leader needs to believe in the project or task at hand because the role requires enthusiastic participation that cannot be faked.
As two political parties — PLP and DNA — work toward selecting new leaders, we need to be alert and as involved in the process as possible. While most of us do not have votes, we have tremendous influence. These parties intend to seek our support in the next election, and will look to us before the next general election to help them set their new agendas.
With every public statement they make in response to the current administration's intentions, decisions, and actions, they affirm our power and prove their need to be heard by us. We can demand they listen if they want to be heard, and it is time to demand better processes and better leadership.
If faced with a choice between two evils, with four an a half years until the next general election, now is the time to recruit new members. "Better than the next" is not good enough for the Bahamian people, so it can't work for political parties in The Bahamas.
Who do we want to see leading the political parties in this country, and how? Who do we believe when they say they care about the same things we do? Where can we find people with both social influence and commitment to building the best version of The Bahamas for Bahamians? How can we interest them in the opportunity to lead, politically and otherwise?
We can't wait for "them" to do it. We know the people who walk among us, speaking to the vision of a better country and actively working toward it in their own ways. We know the absence of MPs, the closed constituency offices, the unheard voices during crisis and the faces behind the people who deceive us regularly. We know the problems.
Do we know the solutions? Are they in us? We need better leadership and we need better options when we have the opportunity to definitively and directly choose. The conversation is now open. What questions should we be asking?
https://aliciaawallace.com/wp-content/uploads/2018/01/Screen-Shot-2018-01-02-at-4.44.29-PM.png
431
717
Alicia
https://aliciaawallace.com/wp-content/uploads/2021/02/alicia-logo.jpg
Alicia
2017-10-13 21:40:28
2018-01-02 21:46:09
Culture Clash: We Need Leaders We Can Trust And Who Share What We Want